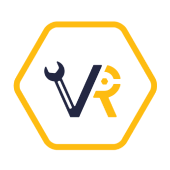 We will tailor all the work that we carry out to your requirements, making sure that you only pay for what you need. As no two jobs are ever the same, we will provide a clear, easy to follow quotation that outlines a competitive price for the specific work you require. This simple and straightforward approach ensures that our prices provide the best possible value for all our customers.
Excellent value services
All our property maintenance services are convenient and competitively priced, whether the work is carried out by our in-house team or by members of our network of trusted tradespeople. As a multi-skilled organisation, we will manage your job or project through to its completion, providing all the services you require and identifying ways to carry out our work as efficiently as possible. This allows us to pass any savings on to you and ensures that you benefit from high-quality, excellent value services.
Need a hand?
Want to learn more about the wide range of maintenance services we offer?
Call 07903 722 978 or email info@propertymaintenance.london to speak to a member of our team. We'll be happy to discuss the work you have in mind and to answer any questions.
Our convenient quotation process
We take the hassle out of the quotation process. Get in touch and we'll talk through the job that you have in mind, making sure that we're clear on all your requirements. If you have something simple in mind such as hanging a door, we'll be able to provide a quote over the phone. However, for most jobs, we'll arrange a convenient visit to your home, property, or office so that we can assess the work involved. After this visit we'll follow up with a written quote that clearly outlines the cost of the work you require. There are no hidden charges – then entire process couldn't be simpler!
Contact
Property
Maintenance
London