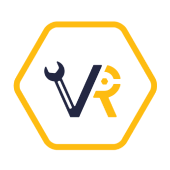 By connecting our customers to the right tradesperson for their job or project, we hold ourselves accountable for the quality of the final result. Whether your job is completed by a member of our team or one of our trusted contractors, they will have been through our approval process to check that they meet our high standards. To provide all our customers with further peace of mind, we also offer a 12-month workmanship guarantee on the jobs that we assign. This ensures that, in the unlikely event that there are any issues, we will take responsibility and will make sure that everything is resolved.
Want to know more?
If you'd like to know more about the coverage of our workmanship guarantee or our complaints process, speak to a member of our team.
You can call 07903 722 978 or email info@propertymaintenance.london. We're always happy to answer any questions.
Providing a hassle-free resolution
There's no need to worry about raising a complaint when working with us. If there's an aspect of the workmanship on your job that doesn't meet the required standard – let us know. We'll send a member of our team to assess the issue and will manage the entire process on your behalf. We have agreements in place with all our tradespeople and will ensure that the issue is addressed efficiently so that you receive the successful outcome you were promised, with minimal disruption or delay. We have extensive industry experience and can resolve these situations conveniently, saving you from needing to get involved.
Contact
Property
Maintenance
London